The Worlds Most Brilliant Gem

Ethical & Sustainable
Moissanite is produced in a laboratory, no mining is required.

Amazing Value
Up to ten times cheaper than mined diamonds with a breathtaking sparkle.

Fully Certified
Proud Charles & Colvard authorised retailers, each ring is accompanied by a certificate of authenticity.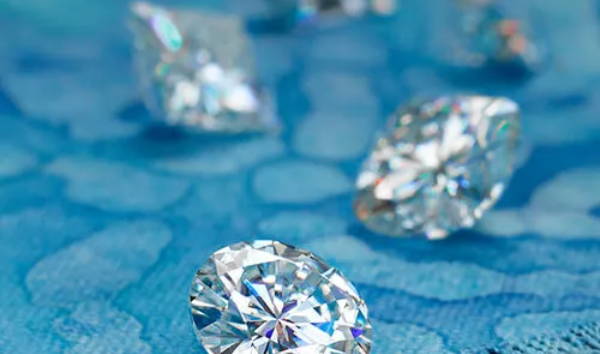 Moissanite is one of the leading alternatives to conventional mined diamonds, It really is possible to have a luxurious engagement ring of your choice at an affordable price point. We offer an amazing selection of engagement rings, wedding bands and earrings set with the worlds premium moissanite, Forever One by Charles & Colvard. We also set our very own Lumoie moissanite in a number of our collections.
With a striking similarity identical to a diamond, the brilliance of moissanite, however is reflected in its unbeatable ranking for durability, radiance, brilliance and colour. At an affordable price moissanite is completely in a league of its own.
Every Forever One moissanite gemstone comes with a limited lifetime guarantee for the ultimate peace of mind, guaranteed to remain as beautiful as the day you bought it.
The Worlds Premium Moissanite

Charles & Colvard are the original creators of moissanite and the Forever One gemstone is the worlds premium moissanite. With over 20 years experience and through relentless innovation in producing, cutting and polishing moissanite stones, Forever One is an ethical and sustainable gemstone and its quality is unsurpassed worldwide.
Amazing clarity, beautiful colour and available in a wide selection of cuts and carat sizes. Lily Arkwright are proud Charles & Colvard authorised retailers and set the latest and highest quality Forever One moissanite, available in two grades, Forever One D-F (colourless) and Forever One G-I (near colourless).
Each gemstone is precisely faceted to exact angles and proportions to maximise its brilliance. We stock and set moissanite stones from 0.0021ct and up-to and over 15.00ct and are able to produce custom bespoke designs.
Lily Arkwright stock a wide variety of Charles & Colvard Forever One moissanite stones in various cuts, ranging from round to radiant and including all the classics.
Shop Our Stunning Collections Of Moissanite Engagement Rings.

"Beautiful and environmentally friendly, D-F premium colourless. Internally flawless to very slightly included (IF-VS) such unparalleled clarity is only available from Forever One Moissanite"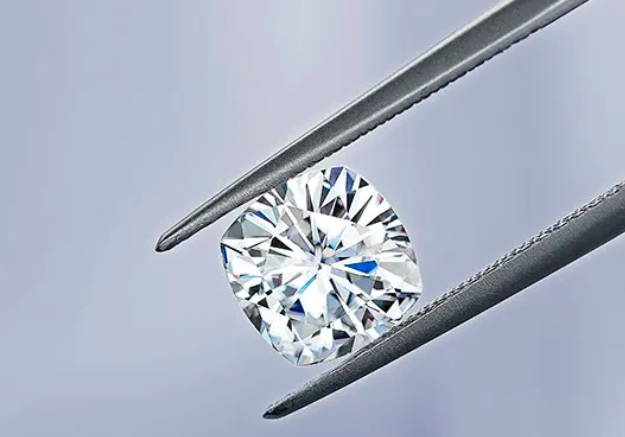 Where Does Moissanite Come From?
A special relationship deserves a special gemstone, nearly all moissanite today is lab grown.
Moissanite is naturally occurring and rarer than diamonds, but only occurs in very small quantities. First discovered in Arizona, United States by acclaimed Nobel prize winner doctor Henri Moissan in 1893. It wasn't until over a hundred years later when scientists successfully recreated an innovative moissanite laboratory growing process, and shortly after Charles and Colvard produced the first commercial quality lab grown moissanite gemstones.
Charles & Colvard skilled laboratory technicians recreate the natural conditions and pressures needed for moissanite to form naturally to create a physically identical gemstone to that of a naturally occurring moissanite.
It takes up to three months for a skilled specialist to meticulously create a single gem, post production each stone undergoes a stringent process for testing of quality, cut and purity before being shipped to our workshop for setting.
Nearly all moissanite stones are lab grown under strict conditions. We are proud to support the ethical trade of precious metals and gemstones, Lily Arkwright believes all gemstones should be mined sustainably and without conflict.
Do you have a showroom where I can view moissanite?
Yes, absolutely. We offer face to face consultations where you can view all your favourite moissanite Lily Arkwright fine jewellery. We also offer Whatsapp video consultation.
Are moissanite gemstones less expensive than mined diamonds?
Moissanite gemstones are typically upto 90% cheaper than mined diamonds. Pricing does vary depending upon cut, clarity, colour and carat size.
Do you offer a warranty and can I return my moissanite ring?
We offer a 12 month warranty on all our jewellery in addition to our limited lifetime warranty for all our Charles & Colvard moissanite stones. We also offer 30 day hassle free returns on all our standard collections.
Do moissanite gemstones get cloudy?

No. Unlike many diamond stimulants, moissanite does not get cloudy overtime and all our Charles & Colvard moissanite comes with a certificate of authenticity and a limited lifetime warranty.  


Can I create my own ring design?

Yes, we can customise all our collections and you can also design your own ring with Lily Arkwright, see here.


Whats the difference between Forever One and Lumoie Moissanite?
We produce our own brand Lumoie Moissanite directly compared to our standard Charles & Colvard Moissanite. There's very little visual difference, both gemstones are classed as colourless, Forever One is rated as a D-F, whilst Lumoie is a D rating. Both are free from any inclusions visible to the naked eye. As we produce our Lumoie stones directly we are able to offer a significant saving compared to our Forever One gemstones.